About Us
We use our experience and the skills of our associates and partners to help you succeed
Kevin Wood
Director
Kevin set up Prepit to help make sales people and sales teams more effective by
focusing on the effective planning and quality delivery for all aspects of the selling / buying
process. Kevin has worked with many leading global brands to develop their sales capabilities
and many small business supporting their sales needs.
Kevin held Senior Sales and Sales Management positions with Digital Equipment and Sun
Microsystems selling into a several industry vertical sectors – Telco, Finance, Retail and
Manufacturing. Roles included major account management, strategic new business and channel management.
Kevin has used this experience to develop content and tools to make client engagements
effective. Kevin is particularly skilled in building a client's value proposition and has developed a
toolset to support the proposition build. This is best illustrated by the Cisco and Partner 'Joint
Business Planning' initiative which Kevin designed, built and has delivered Worldwide.
Kevin has been on the Advisory Board of SWAIN [South West Area Investors Network] and has
been the Vice-Chairman of the Board of Trustees of a National UK children's cancer charity [CLIC Sargent].
Kevin Wood has a BSc Hons in Mathematics from Southampton University.
Kevin enjoys sport, he is a member of Thornbury Running Club and takes part in events from
Park Runs, 10ks to Duathlons and Triathlons. He also plays guitar and can be seen occasionally at local open mic events.
Associates
We utilise highly skilled associates when required to meet your needs
Tony Mortimer
Tony has a 30 year record of successfully building and leading large multi-national, multi-cultural teams across EMEA & APAC. As a Global VP, Tony held long term responsibility for developing and managing HPs largest worldwide customer, winning $ billions of profitable product and services business. Tony understands how to structure an organisation to deliver across vertical markets and geographies. He has led teams through significant transformational change, including multiple economic cycles and through major M&A and corporate re-structures.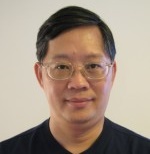 Frank Kong
Hsien-Yao Kong (known as Frank Kong) has over 20 years' experience in multi-national IT firms and over 10 years' experience in China. His talents include entrepreneurship, demonstrable creativity and a desire to drive for results. He holds an MSc in Computer Science from the University of Boston and a Bachelor of Engineering from Tsing Hau University, Taiwan. Frank speaks English and Mandarin.
Peter Krauss
Peter works with executives and high-potentials in large corporations to improve leadership effectiveness, sales efficiency, coaching skills to drive business results. With more than 20 years of management experience involving P&L responsibility, Peter works extensively throughout Europe. He has a double Masters in economics and history and serves as a lecturer in communication techniques for the Giessen University of Applied Science. Peter speaks English and German (native).
Ines Ochin
Ines has worked with many leading global brands to help develop their leadership and sales capabilities. Ines has lectured at Lille Business and Management School on Selling, Negotiation and Leadership Skills. Ines received a master from Lille School of Management in Sales Management and a Postgraduate specialization in Corporate Training Management. Ines speaks French (native) and English.
Susie Harding
Susie is accredited in several of the leading psychometrics tools including Strengthsfinder, Strengthscope and Insights Discovery. Combined with extensive experience of leadership coaching and development, this enables Susie to bring insight and challenge to help groups grow both individually and as a team.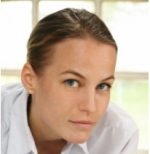 Daniela Schulz
Daniela has built a wealth of experience delivering sales and management training and coaching across Europe. Her experience covers several vertical markets – IT, Telecom, Finance and oil & gas. Daniela speaks German (native), English, French and Dutch.
Partners
Our partnerships with other leading consultancies help us expand our skills and knowledge
Red book Consultancy
Red Book Consultancy provide a deeper understanding of leadership and team challenges, team building, communications and organisational skills. Redbook helps teams and organisations understand their strengths and challenges and how, as a high performing team, to truly deliver.
Accredited in several psychometrics including Strengthsfinder, Strengthscope and Insights Discovery, combined with experience of leadership coaching and development, enable Redbook to bring insight and challenge to help you grow individually and as a team.
Redbook also offers workshops on Change Management, 'The Five Functions of a Team' (Patrick Lencioni) and 'The Seven Habits of Highly Effective People' (Stephen Covey).
Three People
ThreePeople offers a complete range of Recruitment Services and takes pride in creating a strong working partnership with clients, providing both a personal and professional service. The goal is to deliver outstanding candidates for your business, reducing your cost per hire, whilst removing the stress, time and effort to fill your vacancies.
The ThreePeople team has a combined 50+ years' experience in Digital & Printed Media Advertising, Marketing, Copywriting, Human Resources, Employment Services, Search, Selection, Head-hunting, Recruitment, Resourcing, Outplacement and Career Transitions.
Get in touch to find out how we can help your business grow